Job Type:
3 Months
6 Months
Job Location:
Any
Brazil
India
Indonesia
Mexico
Nigeria
Pakistan
Philippines
Russia
Turkey
World-wide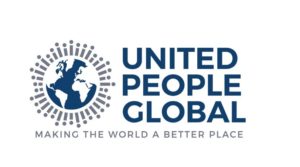 Intern, COVID-19 Action Hub (Volunteer)
United People Global
United People Global is recruiting a Volunteer (Intern) to support our global initiatives as part of contributing to our mission to build a world with people empowered. This work is at the heart of our Community helping stakeholders to respond to the COVID-19 pandemic. Please learn more: https://covid19.unitedpeople.global. The successful candidate may contribute in various ways, depending on expertise and capacity, examples include:
Position Description:
Research Action: Explore and review cases of people taking action in response to the COVID-19 pandemic, both locally and globally.
Advisory / Facilitating Action: Participate in the processes designed to provide counsel that moves stakeholders to take action and/or that helps to brainstorm solutions to
bottlenecks that they may face. This also includes opportunities to design and to execute innovative and other specific ideas to achieve this purpose.
Amplifying Action through connecting: Participate in activities to support the replication of actions and/or the scaling of actions.
Insights: Distilling insights from the work facilitating action related to Covid19.
Literature review and analysis on COVID-19 scientific research, medical updates. Writing summary on updates. This work will be featured in different channels.
This is a volunteer role that comes with the following benefits:
Purpose: Join the movement of people supporting action during this pandemic
Professional Growth: add experiences and exposure to your CV that strengthen your professional profile in your chosen domain
Network: strengthen your professional and personal networks: be part of an international network and a community that spans across world regions.
Remote working
Flexible working hours
UPG Volunteers have priority for each new paid vacancy that opens up
Additional benefits are shared with the successful candidate
Qualified candidates are welcome with a variety of skills. No single candidate is expected to possess all qualifications as the selected candidate brings their unique set of skills to our work.
Prior experience working in health-related initiatives is an asset
Strong co-ordination and/or project management skills
Prior experience volunteering in community organizing or local community development is an advantage
Demonstrated knowledge and skills in the area of information and communication technology within the Health sector (Digital health) a strong asset
Ability to find connections and linkages between different pieces of information and between different developments
Excellent written and spoken use of English language coupled with other languages such as French, German, an asset
Ability to conduct research on information
Ability to turnaround content in a short time.
Ability to work with and respect confidential information of stakeholders.
Ability to work in ambiguous settings; especially in start-up mode
Ability to work alone and in a team
Proficiency with Microsoft Office (Excel) and other productivity applications is an asset
Location: The role is remote.
Dates: The initial duration is 3 to 6 months for this role. Extension is possible based on performance.
Remuneration: This is a volunteer position.
Application deadline: Application is on a rolling basis until the position is filled.
How to Apply: Please submit resume and motivation letter to ourpeople@unitedpeople.global or fill the application form